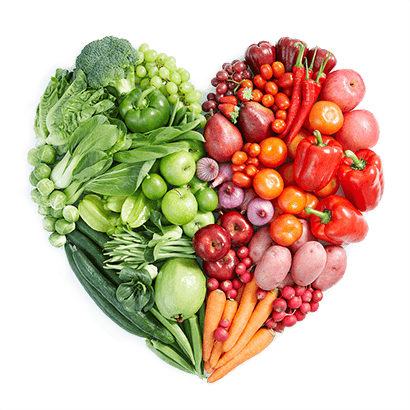 Our Team
Each member of our team is a specialist in his or her field. Together, we make sure you're investing where the best returns are, while building loyalty across every touchpoint of our integrated farming.
CEO/Value Advisor

As CEO/Value Advisor, Kingsley leads BritAm farms overall strategy, overseeing key departments, including marketing, new business, finance, human resource and all proprietary technology offerings. A true visionary, "biblipreneur" and agripreneur, Kingsley builds upon a strong biblical foundation and core offerings to drive growth and champion the farm as a regional, national and international brand to maximize the power of partnership to creating opportunities in the marketplace. A graduate of Lifelong University of Impact, he has had tutelage both at University of Benin, Edo State and Massachusetts College of Pharmacy and Health Sciences, Boston, USA and also achieved numerous certification/courses in diverse fields for impact!

Director/Human Resources Advisor

Director/Human Resources Adviser, with more than a decade of experience in HR field, Ane oversees all HR-related functions, focusing on employee relations, learning and development, performance and talent management. She has an innate passion for people, especially the talent employed by BritAm farms. She helps to create an enabling environment that makes employees excited to look forward to work daily, working while having fun and fun while working to create happy employees. She is a graduate of Federal University of Technology, Minna, Illinois Institute Of Technology, Chicago and George Washington University, USA.

General Manager

Isaac Femi Fadokun had his first degree in Agriculture with focus on Animal Production and Health from Federal University of Technology, Akure. With a vast field experience in both animal, aquaculture and crop farming, he comes  into the management team of BritAm Global Resources as experienced, entrepreneurial and transformational farm manager of BritAm Farms, saddled with the responsibility of managing and maximizing the potentials of the farm to its full capacity and beyond. Isaac leverage tools and features to drive business results and aligns strategies across farm channels to deliver combined success.

Crop Advisor

With a career spanning more than four decades, with Benue State Ministry of Agriculture and Natural Resources, Dr. Egbo, rose in rank to serve in several capacities as Head of Extension Services, Head Adaptive Research, Director of Agricultural Services, State Coordinator of Root and Tuber Expansion Programme (RTEP), State Coordinator of National Programme for Food Security(NPFS), Secretary of the Benue State Accelerated Food Production Programme, etc and retired as a Programme Manager in August 2011.At BritAm Farms, Dr.Egbo brings an in-depth understanding and knowledge of the agricultural systems of Nigeria, as he overseas our large holding of various crops ensuring improved seeds and agricultural inputs are used with increasing capacity to feed the nation. He is a distinguish alumni of Ahmadu Bello University, Zaria and Federal University of Agriculture, Makurdi, Benue State.

Fish/Aquaculture Advisor

Owoicho Okwori Jacob holds a Doctorate degree of philosophy in Aquaculture from Federal University of Agriculture, Makurdi among other qualifications. He is a member of Fisheries Society of Nigeria. He retired from the Benue state civil service as Assistant Director of Fisheries in charge of aquaculture in 2015 . At BritAm Farms, he is responsible for designing, supervising of the outdoor concrete ponds and an indoor fish hatchery and training of staff of the farm on Fish fingerlings production.

Crop Specialist Advisor

Felix brings over 20 years of farming with specific interest in Oil palm. He is responsible for the Oil palm and associate products. He is an enterprising agripreneur with deep roots in the rural community. He oversees BritAm farms Oil Palm division.

Facility Advisor

He brings over 15 years of construction to designing, building and managing BritAm farms numerous facilities across all our farm channels. He is a graduate of Lagos State University.

Veterinary Advisor

A passionate animal lover with more than a decade of experience. He brings compassion in treating our portfolio of livestock and animals at BritAm farms. He has a degree in Veterinary medicine from Ahmadu Bello University, Zaria.